C.D. Hylton Senior High School Welcomes Visitors!
All visitors must report promptly to the main office/security desk, advise the staff of the purpose of their visit, and obtain an identification badge. Visitors are required to leave a photo identification card with the office/security desk and sign in on the visitor log.
Security Department Staff Members
School Resource Officer – Officer John Obubang - ObuabaJ@pwcs.edu
I.D. Badges                                  
To ensure a safe environment for the children and staff that attend, work, and visit our schools in Prince William County, employees who work in or visit schools or school division facilities, or perform transportation duties and responsibilities are required to wear a photo-identification badge (I.D.) at all times.
Release Of Students During School Hours
Only those individuals listed on the student's emergency information Card will be authorized to remove student(s) from school. Any individual wishing to sign out a student is required to first check in at the security desk by signing in and leaving a government-issued photo ID card. Once admitted, the request to sign out a student can be made in the main office. 
Excerpt From PWCS Code of Behavior
Students, staff, and parents share the responsibility for an orderly and safe school environment. Information about drugs, weapons, or other factors which may be harmful to the school environment should be reported. Students who have knowledge of drugs, weapons, violence, or other behaviors which may be harmful to others or to the school environment may be subject to disciplinary action for failure to report such information to school authorities.
The following are some suggestions for reporting such information: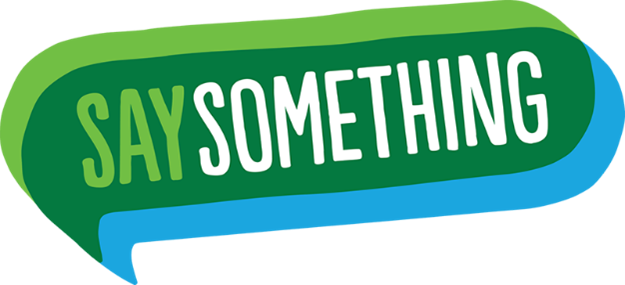 Contact the school principal or other administrator
Dial the PWCS Tip Line at 1-844-5-SAYNOW or www.SaySomething.net
Call 911 to contact the police in cases of emergency
If a student discovers something in his or her possession which is not permitted at school, that student should report to an administrator or other staff member immediately. Follow-up action shall take into consideration that the student voluntarily brought this to the attention of staff. Students should contact an administrator, teacher, or counselor immediately if they believe they have been victims of discrimination, harassment, or other acts which violate the Code of Behavior.  
Evolv Safety Screening 

Starting this school year Hylton High School as well all other PWCS High Schools will have students entering the school and pass through the Evolv Security Screening System. This mechanism will detect weapons and ignore harmless items. It is touchless and allows students and staff to walk-through without divesting bags and pocket contents. Evolv uses artificial intelligence and sensors to instantly distinguish between weapons and everyday items allowing students, teachers and staff to move through security at the pace of life without having to be stopped and searched each time. The system consists of two towers that students and staff pass through upon entry into the school. If the towers turn green, no threat has been detected and the individual passes through without stopping. A designated staff member will be holding an Evolv mobile tablet that processes the screening to instantly identify if a potential threat has been detected. If the system identifies a potential threat, the tower will alert with a red light and sound, and a red box will appear on the tablet indicating precisely where a potential threat is on a person. That individual can then undergo secondary screening and additional assistance can be called upon if needed.
* Excerpt from Evolv Express Technologies (October, 2022)
Entry into the building will be at the following locations:
Door 26 – Bus Loop Drop Off
Door 1 – Main Office/Lobby Area
Door 5 -Student Drop Off 
Student Parking Permits
Student parking permits will go on sale August 7-11, 2023, from 10-1 p.m. in the Main Lobby. Students can also get a parking pass the first two weeks of school during all school lunch shifts. Mr. Kenneth Eason, Head of Security will issue the passes.  Parking enforcement will start on Monday, September 18, 2023. Applications are available online as well as outside the Security office. The application and payment (check or cash) will be collected at the time of sale.  Drivers must be fully licensed and possess insurance to purchase a permit. The cost is $100 by cash or check, with checks made payable to C.D. Hylton High School. Students must bring a completed Student Parking Permit Application that is signed by a parent/legal guardian.
Payment plan options are available. A $50 deposit must be made by September 1 to ensure a space will be available. Final payments must be made by September 15. Payment plan agreements must be agreed upon by your assigned Assistant Principal. Students are reminded that the maximum speed in the school parking lot is 10 mph. Slow down, be courteous, and give pedestrians the right of way.
Tips to Remember about Bulldog Parking
Drivers and passengers should arrive to school in time as to not be tardy. Several people drop their students off daily. Please be mindful that school does start at 7:30 am.
Students must purchase and display a parking pass by obtaining and completing the Student Parking Application (see above).
Consequences for parking at Hylton illegally include a warning, booting of the vehicle, and being towed at the owner's expense or losing parking privileges.
Student may not return to their vehicles for any reason unless permission has been granted by security staff or an administrator.
Any student leaving the school property in their vehicle without signing out properly will lose parking privileges as determined by the principal or his/her designee.
Students reported and confirmed to be driving in a reckless manner while on school property will be subject to a loss of driving privileges.
Students must use caution and obey posted signage.
All vehicles are subject to search if there is reasonable suspicion that drugs, alcohol, weapons, stolen property, or other contraband may be present.
Students will lose the permit and permission to park on school property if the pass is copied, sold, or transferred to another student.
Lost parking passes should be reported to security and a new pass will be issued for $20 replacement fee.
Students will enter near the football field to park in designed student parking area.  All students are required to purchase a Parking Pass to park at Hylton High School.  For the 23-24 school year students, will be allowed to park in the designated area on a first come first served basis. 
Students who paid for parking, will enter near the football field to park in designed student parking area.  All students are required to purchase a Parking Decal to park at Hylton High School.  For the 22-23 school year students will be assigned a numbered parking space on a first come first served basis.  
DROP OFF PATTERNS will be as followed this school year. 
All Drop Offs will enter using the main entrance off Spriggs Road at the traffic light. Students that are being dropped off will be dropped off at Door 5. Once the student is dropped off, you will make the last left in the student parking lot to exit near the football field onto Spriggs Road.
Parents are asked to follow the Bulldog Loop when dropping of their student in the morning.