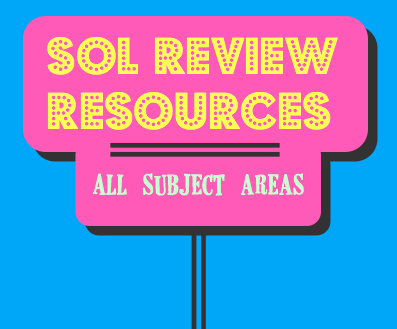 A Note to Students and Parents:
The resources shared on this webpage are designed to help our students prepare for Virginia's Standards of Learning (SOL) tests. The webpage contains links to many websites outside the C.D. Hylton High School network, which are not affiliated venues and may not reflect the views and opinions of C.D. Hylton High School. C.D. Hylton does not control the content of such websites and does not sponsor nor endorse any messages, products, or services contained on such websites.

We hope you find these resources helpful.

Click on any of the icons below to jump to that section of the website (or scroll down).






---
Spending too much time on difficult items.

Misreading a question.

Filling in the wrong answer space.

Misreading answer choices.

Performing the wrong mathematics operation.

Misreading key words such as "not" or "opposite."

Reading a passage before the question in a comprehension item.

Failing to answer all of the items.
 

Top Test-taking Strategies

Read the question carefully.

Think about what you are supposed to do.

Look at the answer choices carefully.

Skip difficult items and return to them later.

Eliminate answer choices you know are wrong.

Try each answer choice in the blank for fill-in-the-blank questions.

Take your best guess when unsure of the answer..

If you are absolutely sure an answer is correct, mark it and move on to the next question. Otherwise, you need to look at the rest of the answer choices.

Answer all of the questions.
---
---
---
---